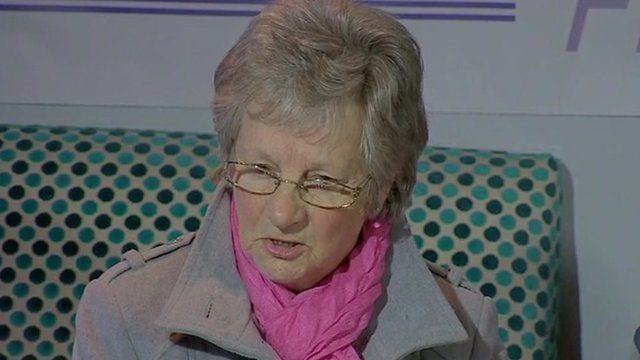 Video
Magdalene survivors want apology from church and state
Survivors of the Magdalene Laundries have urged the Irish government and Catholic Church to apologise for the role they played in the abuse carried out against girls and women at the workhouses.
It follows the publication of a report by Senator Martin McAleese, which found around 10,000 women passed through the laundries between 1922 and 1996 and more than 2,000 of them were admitted by the state.
Taoiseach Enda Kenny apologised for the stigma and conditions suffered by the women, but not for the state's role in sending them to the laundries.
Survivors Maureen Sullivan and Marina Gambold said a public apology would offer them some closure.
Go to next video: Laundries survivor: We were slaves