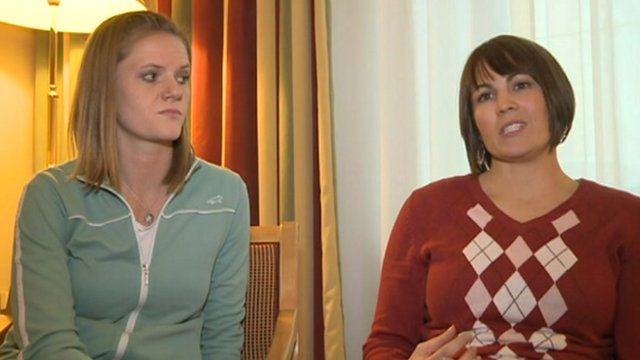 Video
Adoptive mothers: 'We just want to be united as a family'
Two US women who recently adopted Russian orphans have spoken to the BBC of their heartache over changes to Russian law which have prevented them from taking the children out of the country.
Rebecca Preece and Jeana Bonner are both mothers of children with Down's syndrome and have recently adopted Russian children who also have the condition.
However changes to Russian adoption law that came into place in December 2012 have meant that parents who have already legally become parents to Russian orphans cannot get the documents required to take the children out of the country.
Speaking on Thursday, Children's Rights Commissioner Pavel Astakhov looked to re-assure foreign adoptive parents saying that "all children who have received approval by the court will leave Russia for America" but Rebecca and Jeana still face a period of uncertainty.
Interview by BBC Russian's Oleg Boldyrev
Go to next video: Moscow protests against adoption law