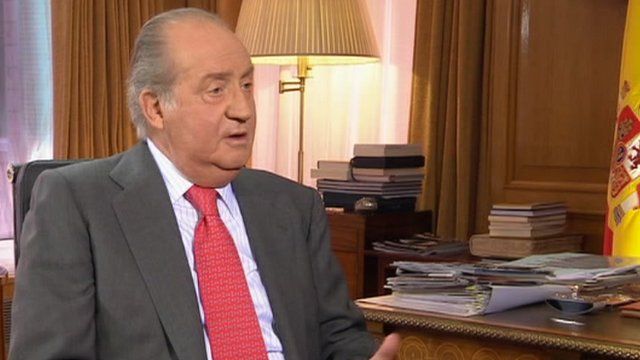 Video
Spain's King Juan Carlos admits 'hurt' at economic fate
King Juan Carlos of Spain has given a rare television interview on the eve of his 75th birthday.
In it, he acknowledged his hurt at the number of young Spaniards forced to emigrate by economic difficulties.
The interview comes after a difficult year for the Spanish royal family.
King Juan Carlos has had to apologise for going elephant hunting in Botswana at the height of the financial crisis, while his son-in-law has been at the centre of a corruption investigation.
The BBC's Tom Burridge says the interview was a pitch to the Spanish people at a time when the popularity of the royal family is in decline.