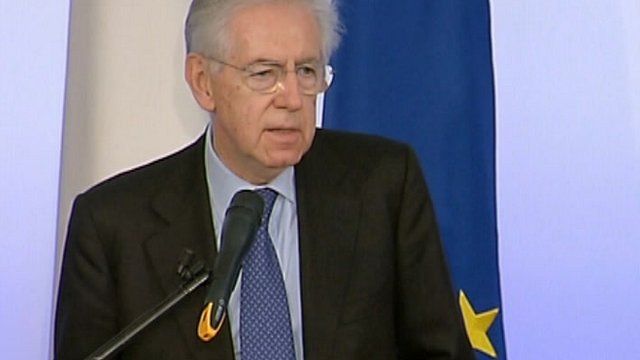 Video
Monti will not stand in Italy poll
The Italian interim Prime Minister Mario Monti has said he will not stand as a candidate in the country's forthcoming elections, but is ready to offer leadership to political forces who follow his reform agenda.
Mr Monti was nominated as technocratic prime minister in November 2011, after Mr Berlusconi's centre-right coalition government fell amidst a financial and economic crisis.
Speaking at a news conference in Rome, Mr Monti urged Italian parties not to destroy what he said was his government's achievement in saving Italy from that crisis.
David Willey reports from Rome.
Go to next video: Italy waits after parliament dissolved