Media player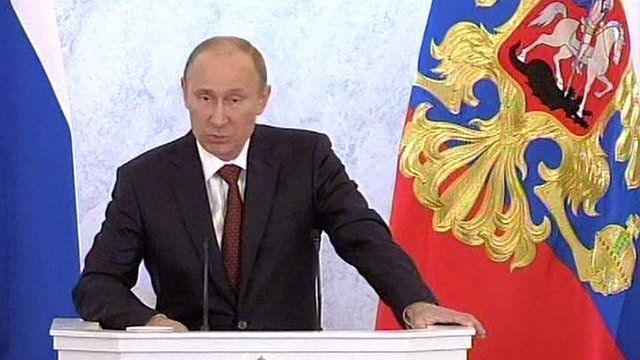 Media playback is unsupported on your device
Video
Scenes from President Putin's state-of-the-nation speech
President Vladimir Putin has warned against foreign meddling in Russian politics in his first state-of-the-nation speech since returning for a new six-year term in the Kremlin in May.
The BBC's Moscow correspondent Steve Rosenberg gave context to the speech in the Kremlin Palace Hall.
He said Mr Putin's vision of the future borrowed extensively from the past, and included a fight against corruption and a luxury tax to hit the rich.
The Russian president also described doctors and teachers as the "creative class" while avoiding mention of his opponents who have been protesting on the streets.