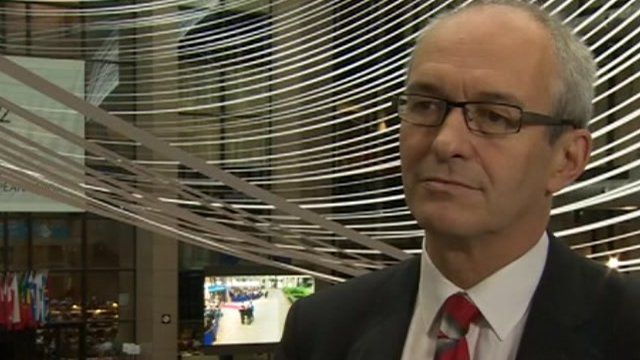 Video
Key advisor insists leaders keen to reach budget deal
David Cameron has said there has not been enough progress in cutting back "unaffordable spending", as he arrived for a second day of talks in Brussels.
European Union leaders are meeting to discuss the next budget, but the leaders of France and Germany have said they doubt that agreement can be reached.
Earlier, the President of the European Council Herman Van Rompuy, circulated a new proposal for the budget and said he believed a compromise was possible.
The BBC's Norman Smith spoke to Richard Corbett, an advisor to Herman Van Rompuy, about the difficulties in reaching a consensus.
Go to next video: EU leaders study new budget plans