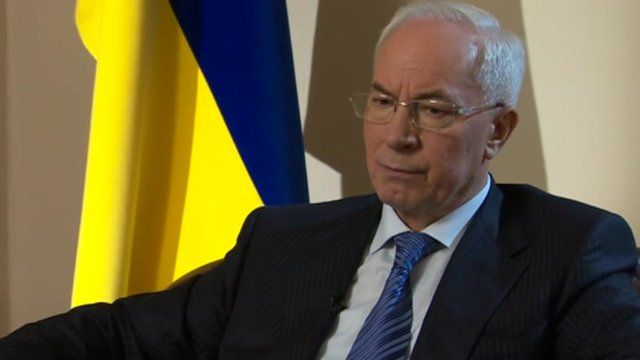 Video
Ukraine PM: 'We'll increase wealth of our people'
Mykola Azarov, the Prime Minister of Ukraine, is leading his Party of the Regions into parliamentary elections this weekend.
He has two main rivals:
The Fatherland (Batkivshchina) Party of Yulia Tymoshenko - who has been controversially convicted of abuse of office following a gas deal made while she was Prime Minister.
And the UDAR (punch) party of the WBC World Heavyweight boxing champion Vitali Klitschko.
The elections have been billed as a key decision moment for Ukraine, which sits geographically and politically between Russia and the European Union.
The BBC's Daniel Sandford asked Mr Azarov what his key message had been during the election campaign.