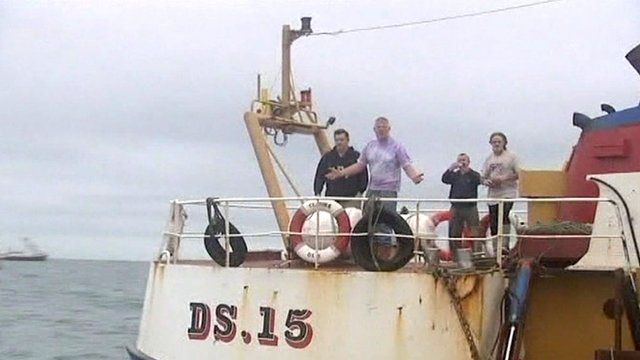 Video
French fishermen 'threw bricks' at UK scallop boat
British fishermen claim they have been attacked by French trawlermen in a dispute is over the right to trawl for scallops off the French coast.
Andy Scott, managing director of Scott Trawlers of Dumfries, described how French vessels "surrounded" and attacked one of his boats.
"They were hurling bricks and rocks and anything they could find at the vessel," he explained.
Mr Scott said he hoped a naval support vessel may be available.
Go to next video: UK fishermen 'attacked by French'