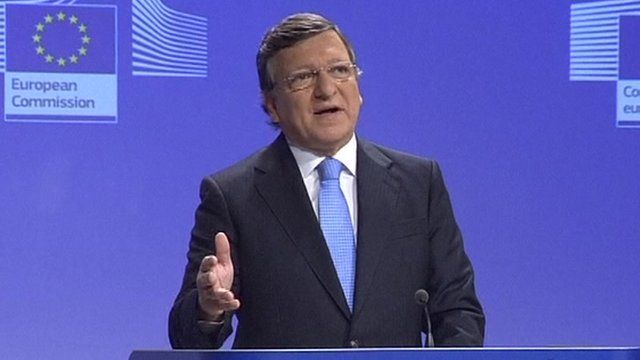 Video
Barroso: European Union Nobel Peace Prize 'a great honour'
The President of the European Commission has described the award of the 2012 Nobel Peace Prize to the European Union as "a great honour".
Jose Manuel Barroso said it was "justified recognition for a unique project which works for the benefit of its citizens and the benefit of the world."
The committee awarded the prize to the organisation for its six decades of work in advancing peace in Europe.
It comes as the EU faces the biggest crisis of its history, with recession and social unrest rocking many of its member states.
Go to next video: Nobel Peace Prize awarded to EU