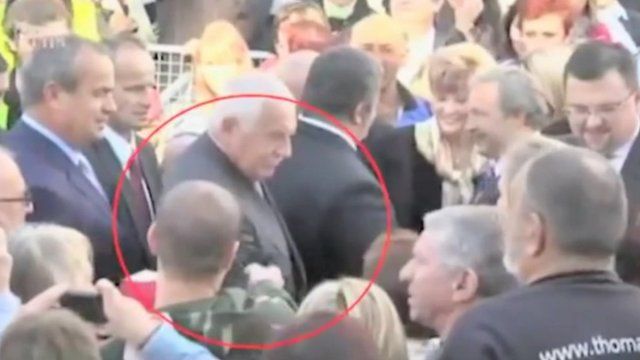 Video
Czech President Vaclav Klaus shot at with replica gun
A man armed with a replica pistol has fired at Czech President Vaclav Klaus at close range while he was opening a bridge in the north of the country.
Footage of the incident from Czech television show Mr Klaus recoiling slightly but carrying on with the visit apparently unhurt. He was taken to hospital but suffered only minor bruising.
His security detail has come in for harsh criticism for allowing the man to get so close to Mr Klaus.
Rob Cameron reports from Prague.