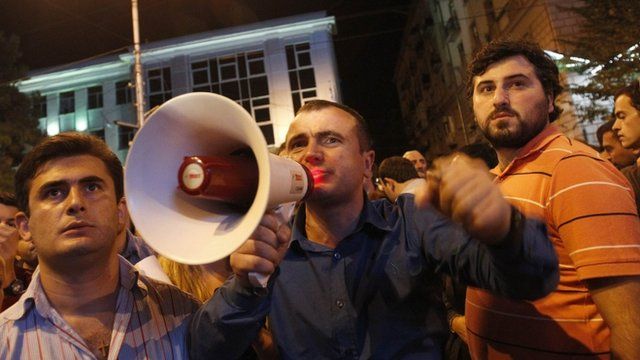 Video
Georgia prison abuse film sparks anti-government protests
Video footage showing prisoners being abused by guards in Georgia has triggered anti-government protests in the country.
Uniformed officers in Tbilisi's jail are seen severely beating inmates and sexually assaulting one with a broom.
The minister in charge of prisons was forced to offer her resignation after the film was aired on national TV.
The ruling party said the video was staged by the opposition to discredit the government ahead of key elections.
Shorena Shaverdashvili, Editor in Chief of Liberali magazine, joined the protest, saying: ''This is not the first evidence of torture in prisons.''