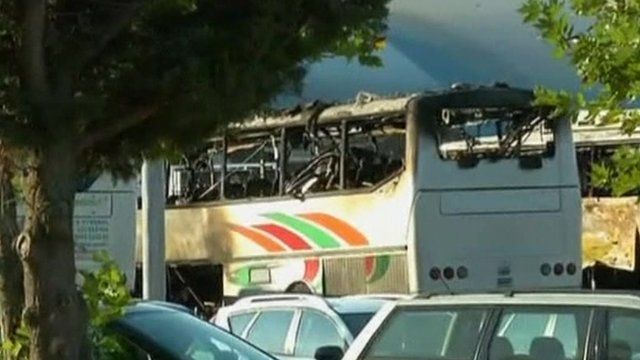 Video
Deadly blast hits bus carrying Israelis in Bulgaria
The bombing of a bus carrying Israeli tourists in eastern Bulgaria was probably carried out by a male suicide bomber with fake US documents, officials have said.
At least seven people died and 34 were injured when the bus exploded at Burgas airport, by the Black Sea.
Israel has sent planes to Burgas with doctors and officials to bring back the dead and injured.
Israeli Defence Minister Ehud Barak claimed Lebanese Hezbollah was the direct perpetrator, under Iran's auspices.
Chris Morris reports from the Bulgarian capital, Sofia.