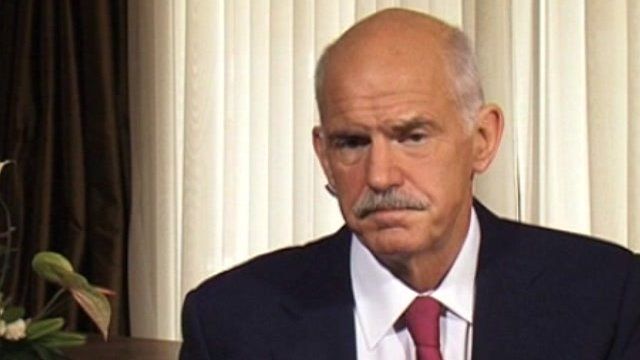 Video
George Papandreou warns of 'make or break' moment for eurozone
Former Greek Prime Minister George Papandreou has warned that it is "make or break" time for the eurozone, amid continuing political and economic turmoil in his country.
Speaking to The Andrew Marr Show, Mr Papandreou said that Greece was "only a precedent" and cited a number of "deeper problems" within the structure of the single currency and wider European policies.
"The structures in Europe in a globalising economy need to be modernised, need to be more integrated, need to be stronger", he added.
Go to next video: Greek voter: 'I am pro-euro'