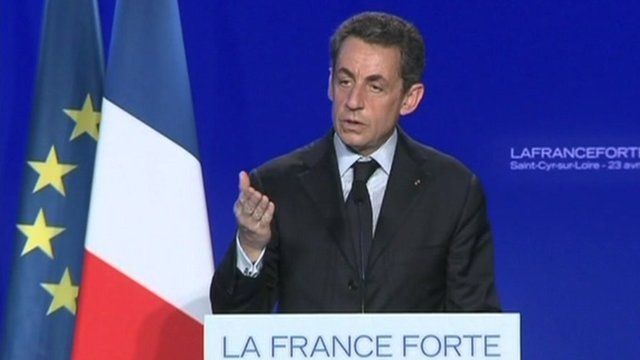 Video
France election: Nicholas Sarkozy seeks far right votes
French President Nicolas Sarkozy is wooing far-right voters after losing narrowly to his Socialist rival in the presidential election's first round.
Francois Hollande came top with 28.6% and Mr Sarkozy got 27.1% - the first time a sitting president has lost in the first round. Third-place Marine Le Pen took the largest share of the vote her far-right National Front has ever won, with 18%.
The increased political volatility has unsettled the European financial markets.
The BBC's Europe Editor Gavin Hewitt reports.
Go to next video: French elections: What happens next?