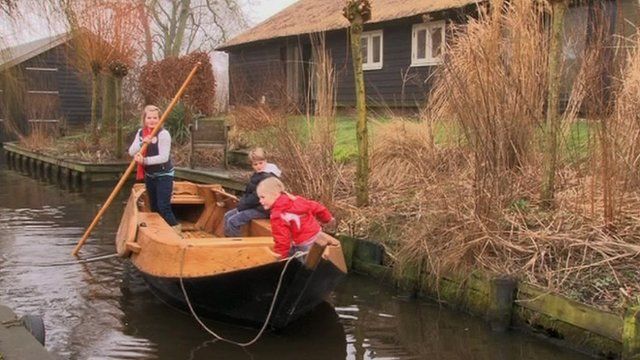 Video
Close-up: The Dutch village with no roads
What would it be like to live in a village that you can only get around by water or on foot?
That is the reality for the residents of Giethoorn in the Netherlands. While roads have been built on the outskirts, the old part of the village is only accessible by water.
The lack of roads means that day-to-day tasks like getting to school or bringing home your shopping are that bit more difficult.
And when the canals freeze over, there's nothing left to do but skate.
Anna Holligan visits this idyllic village to find out more.
The Close-up series focuses on aspects of life in countries and cities around the world. What may seem ordinary and familiar to the people who live there can be surprising to those who do not.