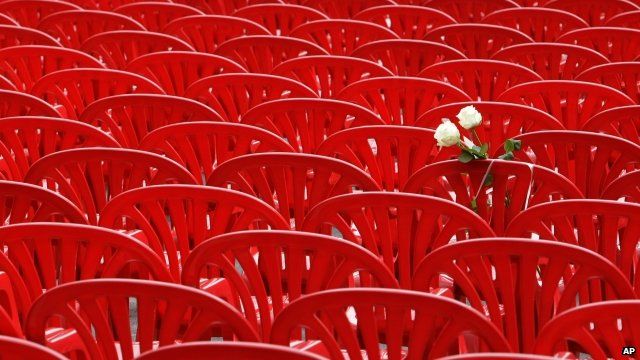 Video
Empty chairs mark Bosnia anniversary
Bosnia-Hercegovina is marking 20 years since the start of its civil war, a conflict that saw the worst atrocities in Europe since World War II.
The conflict began in April 1992 following the break-up of the former Yugoslavia.
An estimated 100,000 people were killed and nearly half the population were forced from their homes.
In the capital Sarajevo, 11,541 empty chairs - estimated to be the number of those killed during the lengthy siege of the city by Serb forces - were set out for a musical tribute.
Speaking to the BBC, Foreign Minister Zlatko Lagumdzija said that the gesture was for those lost on all sides, "Serbs, Croats, Bosnians and others".
Go to next video: Bosnia marks civil war anniversary