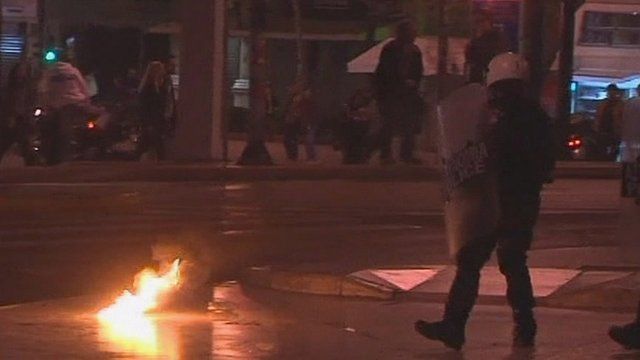 Video
Protests in Athens after pensioner suicide
Protesters have clashed with riot police in the Greek capital after a pensioner shot himself outside parliament on Wednesday morning.
The BBC'S Mark Lowen said man who killed himself was representative of many Greeks, adding that you could see the "social fabric tearing" as unemployment and homelessness rose.
Greek media reported that the pensioner had left a suicide note accusing the government of cutting his pension to nothing.
Go to next video: Eurozone contagion threat 'overstated'