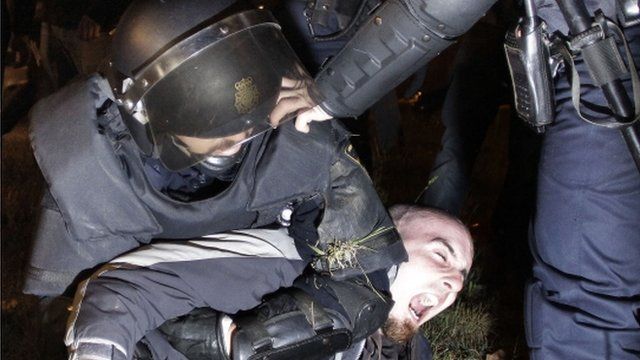 Video
Scuffles at start of Spain's general strike
A general strike is under way in Spain to protest against labour reforms which the government hopes will help cut unemployment.
The new laws make it easier and cheaper for companies to fire employees.
Road, rail and air transport are all due to be affected, with domestic and European flights cut to a fraction of their usual volume.
Scuffles broke out between protesters and police as workers from Spain's largest unions picketed at the capital's bus depot.
BBC's Tom Burridge said unemployment was a big problem for the country.
Go to next video: Spain immigrants eviction plight