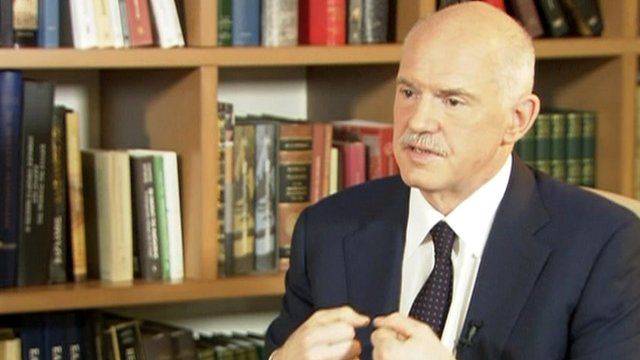 Video
Fmr Greek PM George Papandreou: 'Greece will not exit euro'
Former Greek Prime Minister George Papandreou has said Greece would not default nor exit the euro after agreeing to 130bn euro bailout.
Mr Papandreou resigned in November, stepping aside for a government of national unity.
Speaking exclusively to Zeinab Badawi for BBC HARDtalk, he added that Greece demanded ''more respect'' for the ''major sacrifices'' the country had made.
You can watch the full interview on BBC World News on Wednesday 22 February at 04:30, 09:30, 15:30 and 21:30 GMT and on the BBC News Channel at 04:30 GMT on Wednesday 22 February and at 00:30 GMT on Thursday 23 February.
Go to next video: Reaction from Greece as bailout agreed