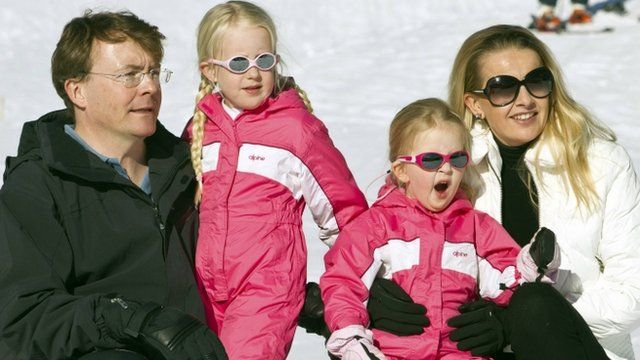 Video
Dutch Prince Johan Friso injured in avalanche
Dutch Prince Johan Friso has been seriously injured in an avalanche while on a skiing holiday in the Austrian resort of Lech.
The 43-year-old prince, who is the second son of Queen Beatrix of the Netherlands, was buried under the snow for about 15 minutes before being rescued.
He was resuscitated at the scene and taken to hospital in Innsbruck, where he is said to be stable but "not out of danger".
The BBC's Anna Holligan reports from The Hague.