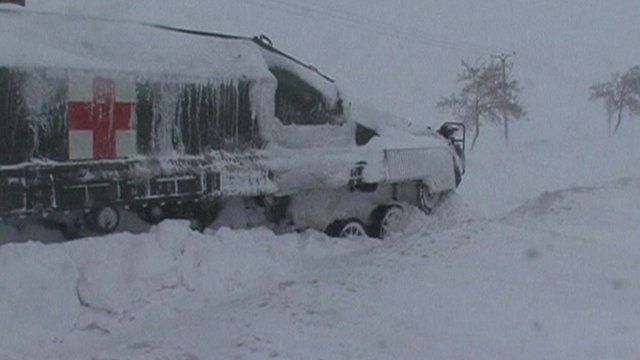 Video
Big freeze tightens its grip on Europe
The Arctic conditions sweeping Europe have tightened their grip, with more deaths reported in Poland and Ukraine, taking the toll to well over 200.
An EU official denied there was an emergency as a result of a drop in Russian gas supplies to member states.
But Italy's economic development minister described the situation in the country - where some 60,000 households are without power - as "critical".
The BBC's Nick Thorpe reports from Budapest.
Go to next video: Why is it so cold across Europe?