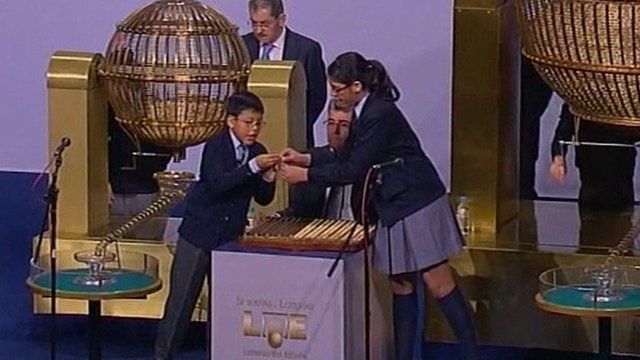 Video
Spanish Christmas lottery hands out millions of euros
A small Spanish town has become 720m euro richer after winning the top prize in the country's national Christmas lottery.
El Gordo, which means the fat one, was handing out 2.5bn euros ($3.2bn, £2bn) to winners across Spain.
The winning numbers were picked and announced by pupils from a school in Madrid in a nationally televised draw.
About 1,800 residents in the town of Granen, in the north eastern Los Monegros area, were due to receive around 400,000 euro each.
It is common for people to join together to buy shares of several tickets, meaning multiple prizes can go to the same town.
Spain is struggling to emerge from a near two-year recession that has left it with an unemployment rate of 21.5 percent.
Go to next video: Spain awaits world's biggest lottery