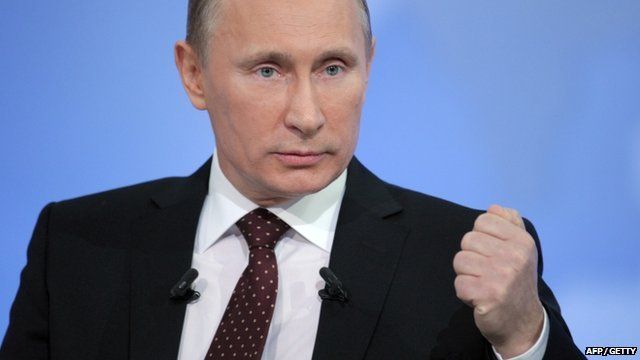 Video
Putin: Election undoubtedly reflected public opinion
The Russian Prime Minister, Vladimir Putin, says the result of parliamentary elections earlier this month undoubtedly reflected the will of the people.
In his annual televised phone-in, Mr Putin rejected calls for the poll to be re-run.
On recent mass anti-government protests, he said he was pleased to see young people express their views, provided they acted within the law.
Mr Putin suggested some of the protesters had been paid to demonstrate and described the white ribbons worn by some, as looking like condoms in a safe sex campaign.
Daniel Sandford reports from Moscow.
Go to next video: Putin proposes ballot-box webcams