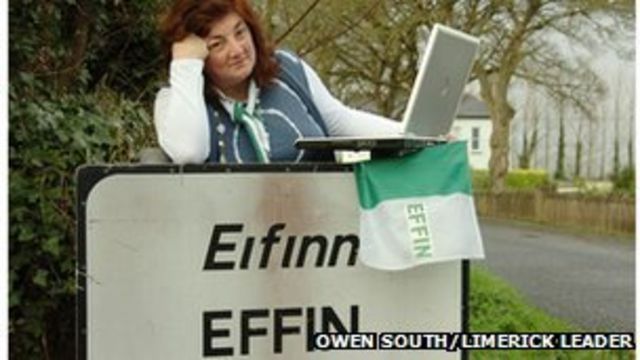 Video
Campaigning to recognise 'offensive' Effin
A woman from a small rural parish in Ireland has begun an online campaign to get her village recognised by the social media site, Facebook.
Ann Marie Kennedy, who is from the parish of Effin in county Limerick in Ireland, has been trying since June to get her home town recognised by Facebook. She also tried to set up a Facebook page entitled, "Please get my hometown Effin recognised". But it too was blocked by the social networking site.
The BBC contacted Facebook who said they were investigating the particular case. It is understood that the firm has not banned the word Effin, instead it is believed that the village is too small to be featured as a hometown on the website.