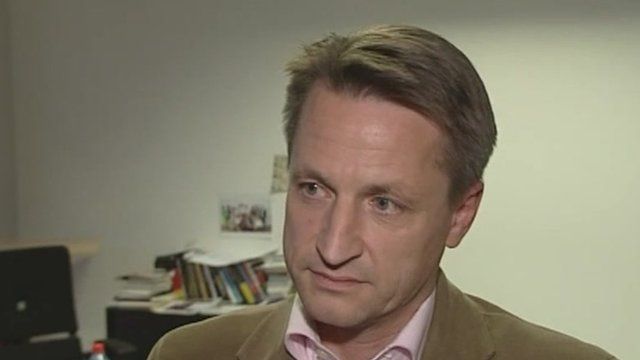 Video
Does the UK want to be a fully-fledged part of Europe?
David Cameron and Angela Merkel have acknowledged differences over the eurozone crisis but stressed they have the "same plan" for European growth.
The prime minister met the German chancellor in Berlin to discuss the eurozone crisis, and Iran and Syria.
Mrs Merkel said they did "not make progress" on plans for a European financial transactions tax.
But Mr Cameron, who argues any such tax must be global, said they were "good friends" who wanted Europe to succeed.
Nikolas Blome from Bild Newspaper told the BBC that the UK needs to decide what it wants to do - is it part of Europe or not?
Go to next video: Stalemate on 'Tobin tax' for Europe