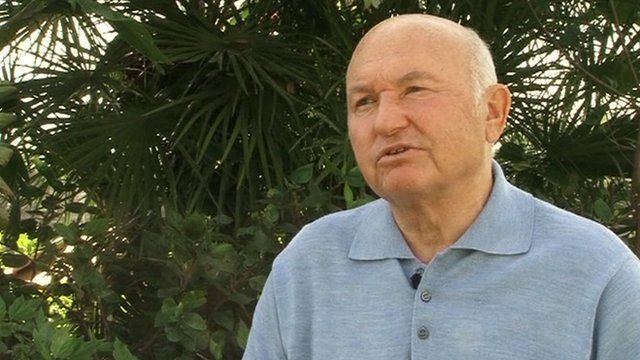 Video
Medvedev behaves like a dictator, says Yuri Luzhkov
The former Mayor of Moscow, Yuri Luzhkov, has accused Russian President Dmitri Medvedev of "behaving like a dictator".
During his first sit-down interview since he was fired by Mr Medvedev last year, Yuri Luzhkov talked to the BBC's Oleg Boldyrev about the differences between President Medvedev and Prime Minister Vladimir Putin.
Luzhkov had served as the capital's mayor for 18 years and was widely regarded as one of the most powerful politicians in Russia.
Russian authorities accused him of being largely involved in corruption schemes via his wife, Yelena Baturina, Russia's only female billionaire according to the Forbes rich list.
Mr Luzhkov and Mrs Baturina both deny the allegations and claim Russian authorities are planning to break up Baturina's business empire. The couple insist that they would return to Russia and fight the attempt.