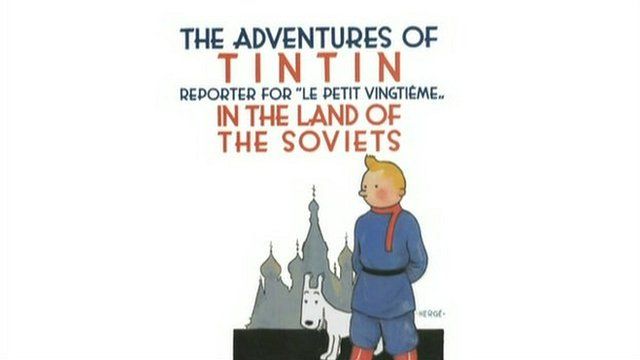 Video
The mystery of Tintin's first adventure
As the big-screen version of Tintin reaches cinemas, the first ever comic book to feature the boy journalist is still shrouded in mystery.
Author Herge did not allow Tintin in The Land of The Soviets to be published for a long time, saying it was simplistic and crude, with a portrayal of post-Revolution Russia that was unflattering to say the least.
But Russians seem to have come to terms with their past, saying his depiction of early Soviet Russia was largely accurate.
Frank Gardener reports from Moscow.
Tintin's Adventure with Frank Gardner is on BBC Two on Sunday 30 October at 20:00 GMT.
Go to next video: 'I desperately wanted to be Tintin'