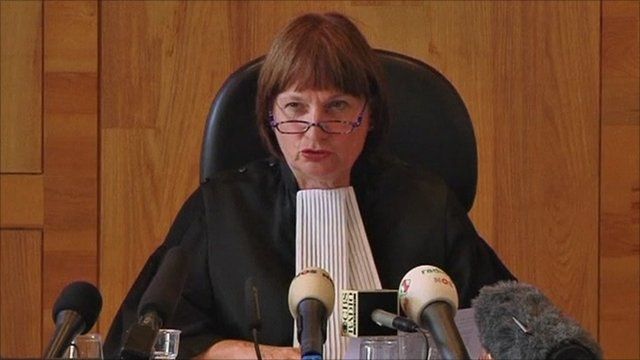 Video
Srebrenica: Dutch state ordered to pay compensation
A court in the Netherlands has ruled the Dutch state was responsible for the deaths of three Bosnian Muslims in the 1995 Srebrenica massacre.
The Dutch were in charge of the UN "safe area" when Bosnian Serb forces overran it in 1995 and killed 8,000 Bosnian Muslim men and boys.
The court in The Hague ruled that the Dutch troops should not have handed the three men over to Bosnian Serb forces.
Ancora Dupain, presiding Judge announced the ruling.
Go to next video: Woman lost whole family in Srebrenica