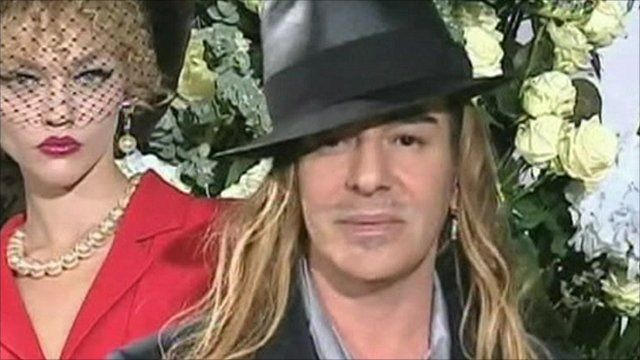 Video
John Galliano racial abuse trial to begin in France
Celebrity fashion designer John Galliano will appear in court in France on Tuesday to answer allegations of anti-Semitism and racial abuse.
The designer, who was fired by fashion house Christian Dior earlier this year, faces a sentence of up to six months in prison and a fine of several thousand euros.
Yves Beddouk, the lawyer for one plaintiff, Geraldine Bloch, said: "My client... thought that Mr Galliano was a homeless person and she didn't want to make matters worse for someone who seemed to her to be in distress."
Christian Fraser reports from Paris.
Go to next video: Galliano row overshadows Dior show