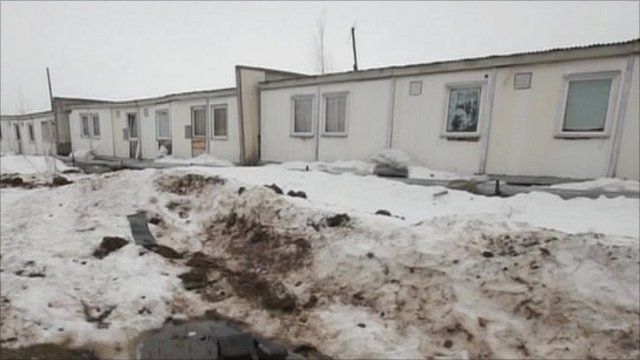 Video
Inside Russia's 'race abuse' asylum camp at Ochyor
Residents of Russia's only centre for asylum seekers complain of leaky mobile home accommodation and violence and racism from staff.
The site is situated near the remote town of Ochyor, in the Ural mountains, and the country has been criticised for the conditions and neglect that people seeking political asylum experience.
Daniel Sandford reports.
Since this piece was first broadcast the press secretary for Russia's Federal Migration Service, Konstantin Poltoranin has been fired. The Federal Migration Service has confirmed that he was sacked as a direct result of his comments to the BBC.
Go to next video: Putin displays prowess on ice