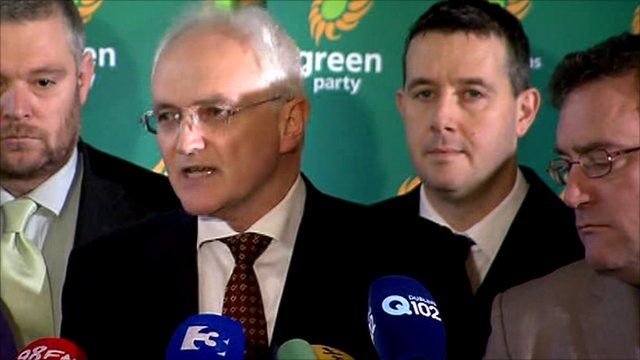 Video
Green Party quits Irish coalition government
The Green Party in the Republic of Ireland has announced it is leaving the coalition government amid on-going leadership uncertainty within the leading Fianna Fail party.
In a press conference in Dublin, Green Party leader John Gormley said: "For a very long time we in the Green Party have stood back in the hope that Fianna Fail could resolve persistent doubts about their party leadership… Our patience has reached an end".
Mr Gormley added that his party would "remain true to our promise to support the finance bill from the opposition benches".
The Greens departure is lilkely to force an election next month - earlier than a planned poll on 11 March.
Go to next video: Irish prime minister to hold a confidence vote