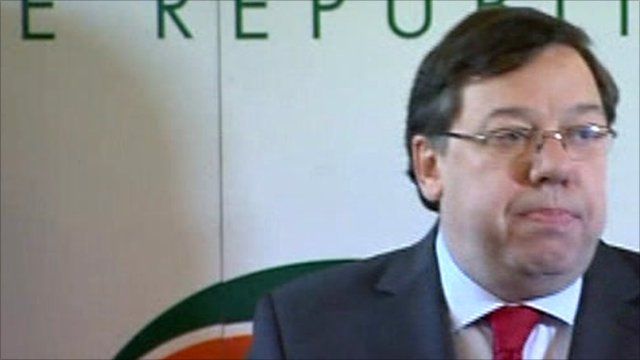 Video
Brian Cowen stands down as leader of Fianna Fail
Irish Prime Minister Brian Cowen has said he is stepping down as leader of the ruling Fianna Fail party but will continue to run the government until the general election on 11 March.
Mr Cowen told a news conference in Dublin: "At this crucial time, when decisions and choices have to be made by the people about the future of our country, the focus should be on what policies the political parties are offering, rather than on the narrow focus of personality politics."
He won a secret ballot on his leadership on Tuesday but has since faced renewed pressure.
Mr Cowen has seen his ratings plummet amid Ireland's economic crisis
Go to next video: Martin resigns as foreign minister