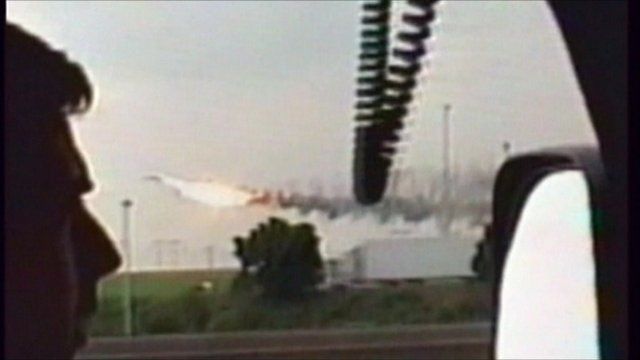 Video
Continental 'responsible' for Concorde crash in 2000
A Paris court has said Continental Airlines was "criminally responsible" for the crash of a Concorde supersonic jet 10 years ago, and fined it 200,000 euros (£170,000).
It has also been ordered to pay 1m euros to the jet's operator Air France.
A Continental mechanic, John Taylor, was given a 15-month suspended prison sentence over the crash.
Continental has said it will appeal, saying the verdict "only protects French interests".
The amateur footage of the jet was filmed on a camcorder from a lorry cab. The BBC's Christian Fraser talks about the court's decision.