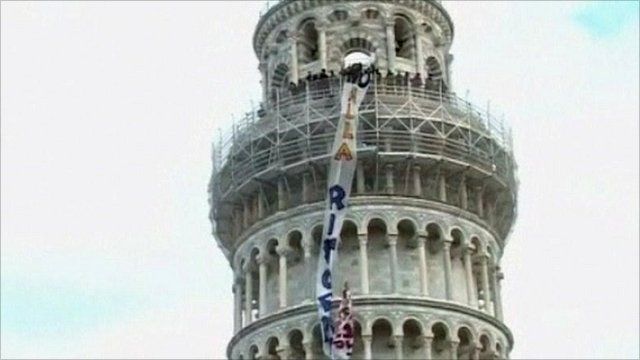 Video
Italian student protesters occupy Leaning Tower of Pisa
Italian students protesting at education reforms have targeted two top tourist attractions, the Leaning Tower of Pisa and the Colosseum.
Tourists were moved away as some demonstrators hung out a banner from the top tier of the medieval tower while hundreds more stood by on the ground.
In Rome, students jumped over turnstiles to protest briefly inside the ancient amphitheatre.
Go to next video: Fees fury sparks mass student protests