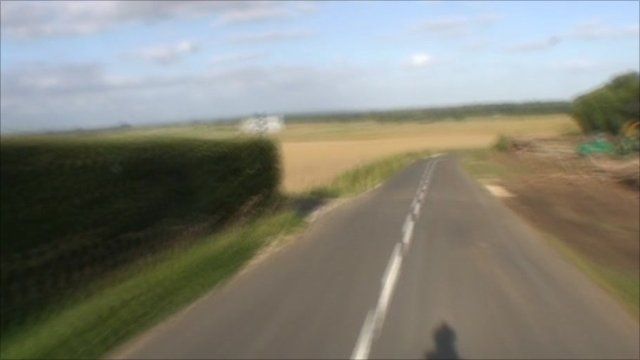 Video
Avenue Verte: Racing through French country lanes
Local authorities in the UK and France are working on plans for a new cycle route between London and Paris, the Avenue Verte.
BBC reporter Stephen Mulvey cycled the length of the proposed route.
The French section of the future Avenue Verte already includes several stretches of traffic-free cycle path, and there will be more to come in the next few years.
However, the French authorities are also pencilling in some country roads.
One part of the route likely to be dominated by roads, at least for the next few years, passes through the Vexin countryside - a plateau of forest and rolling farmland to the north-west of Paris.