Media player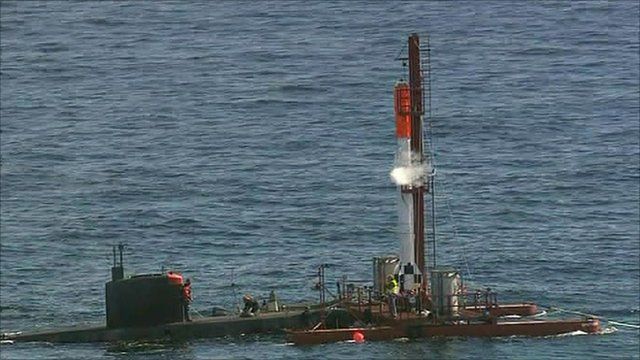 Media playback is unsupported on your device
Video
Danish rocketeers postpone launch after technical fault
A group of Danish space enthusiasts trying to launch a dummy rocket 30km (20 miles) into the sky had to abort the mission when a valve jammed.
The Copenhagen Suborbitals group is attempting to fly its DIY vehicle from a restricted military test area near Bornholm island in the Baltic Sea.
The human-sized dummy is strapped inside a pressurised, tubular capsule.
When Sunday's countdown reached zero, a puff of smoke was seen from the rocket but nothing happened.
A subsequent inspection found a valve controlling the flow of very cold, liquid oxygen to the motor had frozen up.