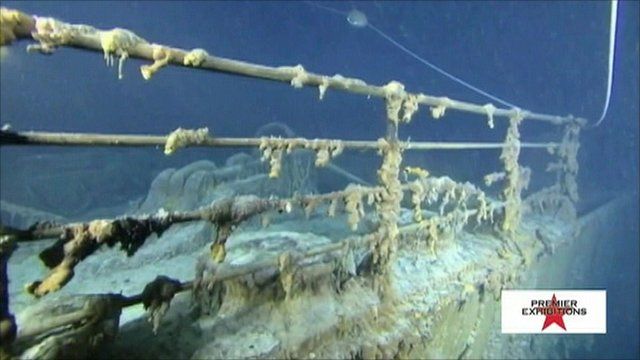 Video
Titanic decay 'not as bad as feared'
An expedition to the Titanic wreck has revealed sharp new photos and video of the famous shipwreck, which appear to show that the vessel is not as badly corroded as was feared.
The hi-resolution images show the ship's iconic bow, complete with railings, four kilometres below the surface.
A team of scientists used a pair of robots to take thousands of photos and hours of video. More than 1,500 passengers and crew died when the Titanic struck an iceberg and sank in the Atlantic, 98 years ago.
The release of the new material come almost 25 years - to the day - since the vessel was first discovered.
Video courtesy Premier Exhibitions, Inc./ Woods Hole Oceanographic Institution