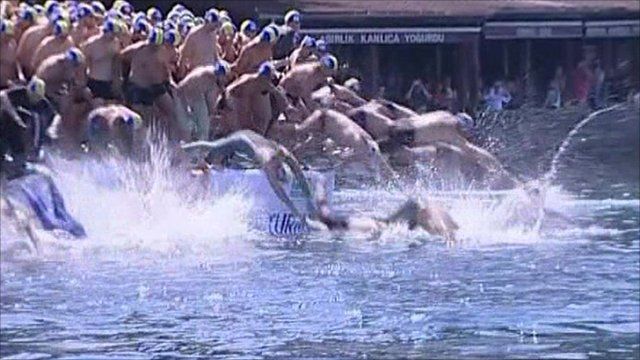 Video
Swimming from Asia to Europe
Almost 800 swimmers have raced from Asia to Europe.
They crossed the Bosphorus, the Istanbul seaway which marks the traditional boundary between the two continents, at its narrowest point, where it is about 700 metres (half a mile) wide.
The race began on the Asian side of Istanbul at the harbour of the Kanlica borough, as competitors took to the water and headed for Europe.
The winner, Hasan Emre Musluoglu, who clocked in at 41 minutes and 20 seconds described it as "a good race... a little difficult."
Swimmers included amputees and other disabled swimmers and some foreigners who travelled to Istanbul especially to compete