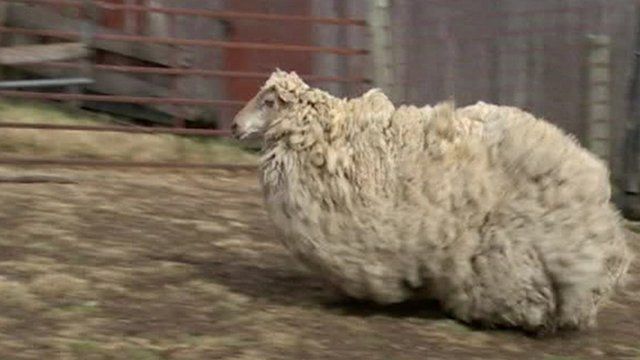 Video
Sheila the sheep sheared after being lost for six years
A sheep which disappeared for six years has finally been sheared.
Sheila the sheep was found after being lost in dense forest near Hobart in Tasmania, Australia.
She was rescued by a local resident, Peter Jones, who found her on the side of a road, after she was unable to move because of the heaviness of her fleece.
Shearer John Alomes described her wool as "clotted, with a lot of vegetable matter down her spine".
Sheila's wool weighed just over 21 kilograms (46 pounds), but fell short of the Australian fleece record held by Chris the sheep, whose fleece weighed in at 41 kilograms (90.3 pounds) last year.
Go to next video: Is this the world's woolliest sheep?