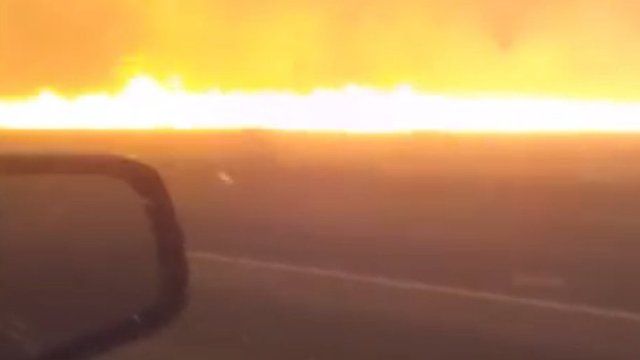 Video
Man narrowly escapes bushfire in South Australia
A man who drove through the middle of a bushfire in South Australia says he is lucky to be alive.
George Hooker was filming on his phone when smoke and flames engulfed his car near Hamley Bridge.
He told the BBC that he was surprised by how quickly he ended up in a dangerous situation.
Two people have died and 13 are in hospital following the fire burning north of Adelaide. Officials say that the fire was not yet under control and properties remained at risk.
Go to next video: Australia bushfire rages near Adelaide