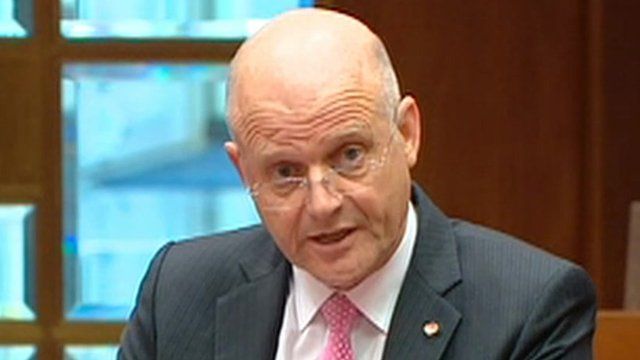 Video
Australian senator sings tax-themed Christmas song
A senator in Australia has used the power of song to deliver his complaint about the government's additional regulations and taxes.
Liberal Democrat David Leyonhjelm delivered his adaptation of the 12 Days of Christmas, entitled Five Tax Bills of Christmas, in the senate chamber on Wednesday.
"In the first bill of Christmas my treasurer sent to me, a tax on the elderly," he sang, before going on to rap the government over changes to capital gains tax and fringe benefits tax.
This was not the first musical performance in Australia's Senate - former Senator Mary Jo Fisher famously danced the "Hokey Pokey" and the Time Warp while mocking the Labor government's policies in 2011.