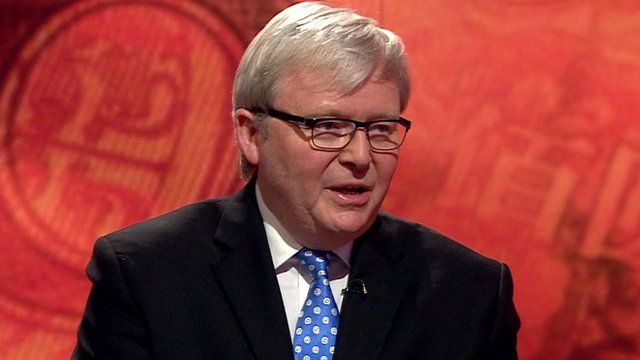 Video
Kevin Rudd welcomes historic Chinese trade deal
Former Australian prime minister Kevin Rudd has welcomed a historic free trade agreement with China and stressed it will not affect relationships with western countries like the United States.
The deal, the result of a decade of talks, will open up markets worth billions of dollars, according to officials.
Mr Rudd told the BBC's Lucy Hockings he believed Australia could work closely with China in spite of significant differences between the two countries.
He added: "We make no apologies for our alliance with the United States... but that is not to the exclusion of other close relationships in Asia, including this emerging mega power called China."
Go to next video: 'A very good day for Australia'