Media player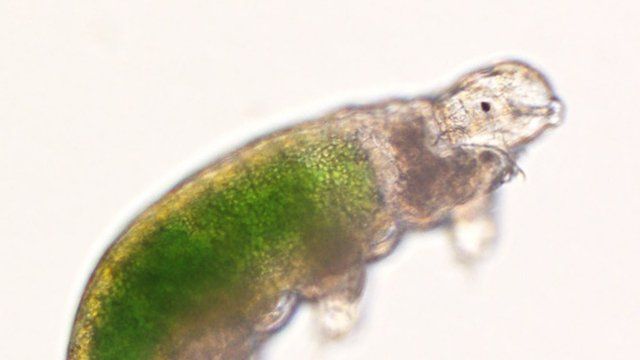 Media playback is unsupported on your device
Video
Japan: 'Water bear' reproduces after 30 years on ice
Scientists in Japan say a microscopic creature called a tardigrade successfully reproduced after being frozen for more than 30 years.
Researchers at the National Institute of Polar Research in Tokyo defrosted and revived two of the tiny animals, which are also known as water bears, from a batch collected from the Antarctic in November 1983. One of them went on to lay eggs.
The findings of the 2014 study were published on Thursday. Scientists are hoping to discover how the miniscule creatures are able to survive hostile conditions for so long.