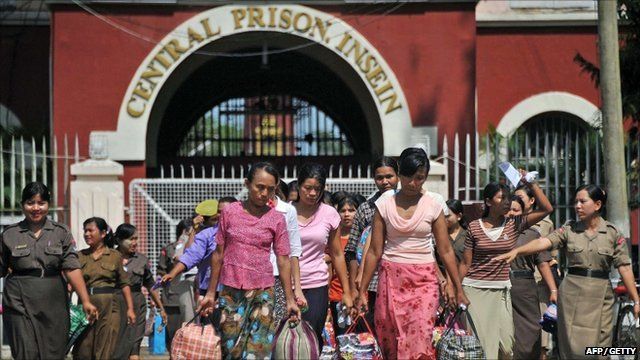 Video
Burmese government frees political prisoners
The Burmese government has freed more than 150 political prisoners as part of a general amnesty, activists say.
They include journalists, pro-democracy activists, government critics, monks involved in anti-government protests and members of Burma's ethnic groups fighting for greater autonomy.
Burmese pro-democracy leader Aung San Suu Kyi welcomed the amnesty.
Western nations maintain sanctions on Burma, and one of the key reasons is the country's continued detention of about 2,000 political prisoners.
Emily Buchanan reports.
Go to next video: Burma amnesty 'a welcome move'