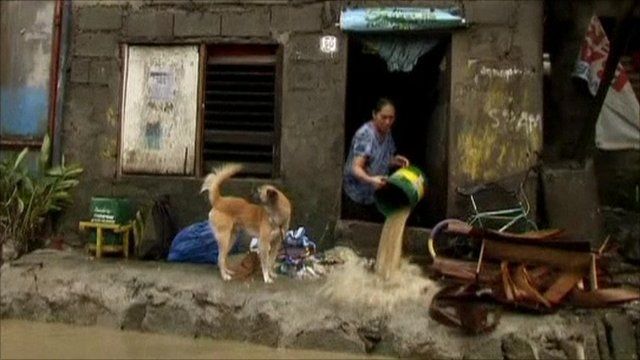 Video
Philippines clean-up begins in typhoon aftermath
A huge clean-up operation is under way in the Philippines after Typhoon Nesat battered the capital Manila and the main island, Luzon.
The death toll rose to 18 with 35 still missing after heavy rain and powerful winds triggered storm surges.
Most deaths occurred in and around Manila, officials said.
Nesat is now in the South China Sea with 120km/h (75mph) winds and due to reach China's Hainan Island on Thursday evening or early Friday.
Kate McGeown reports.
Go to next video: Philippines cleans up after storm