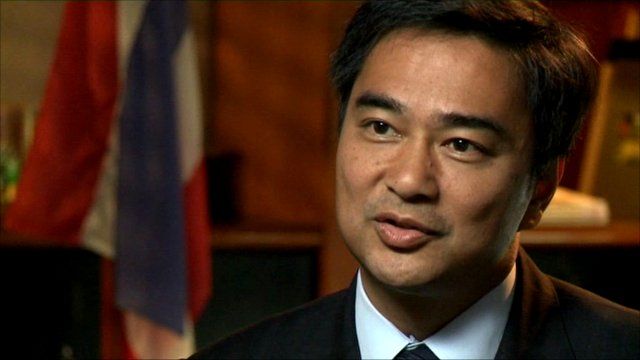 Video
Thai PM, Abhisit Vejjajiva, warns against Thaksin return
Thailand's Prime Minister Abhisit Vejjajiva has warned the country may face renewed political instability if the next government invites his predecessor, Thaksin Shinawatra, to return from exile.
Thais go to the polls on 3 July in what is expected to be a close contest.
Since Mr Thaksin's ousting in a military coup five years ago, Thailand has been convulsed by political turbulence. Just over a year ago more than 90 people died in anti-government protests.
Some opinion polls suggest Mr Abhisit's Democrat Party is trailing behind the main opposition Pheu Thai party - led by Mr Thaksin's younger sister Yingluck and, critics say, effectively controlled by Mr Thaksin himself, from exile.
Mr Ahbisit told the BBC's HARDtalk that Mr Thaksin was responsible for "inciting" the opposition red shirt protesters.