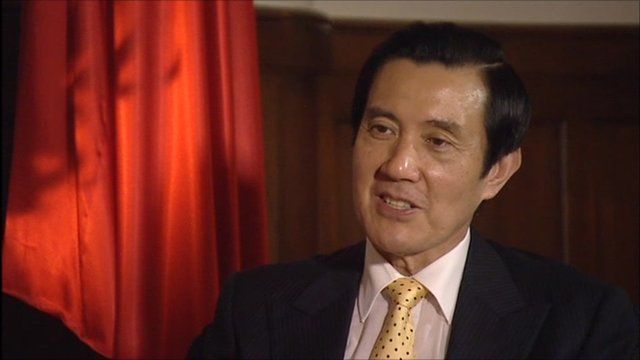 Video
Taiwan's president 'China is a risk and an opportunity'
It has been a year since the island of Taiwan signed a landmark trade deal with China.
The deal was perhaps the most obvious sign of the change in policy towards the mainland under the Presidency of Ma Ying-jeou.
After years of prickly relations with China during the previous administration, Taiwan is now actively courting Beijing, introducing direct flights, encouraging tourism from the mainland as well as moving to reduce trade tariffs.
But the new warmth has led to fears in some quarters that Taiwan's sovereignty may be under threat.
President Ma Ying-jeou, who faces an election in January, told the BBC's Rachel Harvey in a rare interview, that Taiwan's relationship with "mainland China is both a risk and an opportunity".
Go to next video: Planes land on motorway in Taiwan