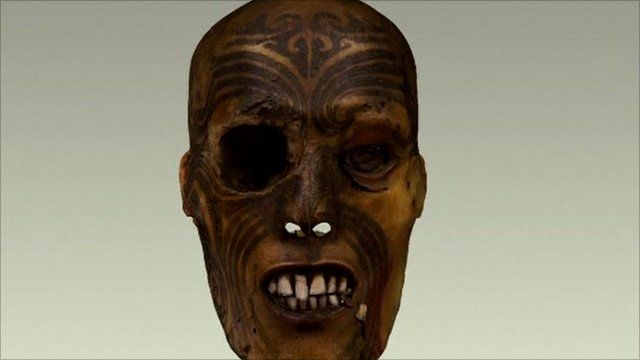 Video
France returns mummified head to New Zealand
The mummified and tattooed head of an ancient Maori warrior is to be returned to New Zealand after spending decades in a French museum.
The handover of the "toi moko" follows years of campaigning by New Zealand officials and Maori elders.
It has been held at the Museum of Rouen in northern France since 1875.
French senator Catherine Morin-Desailly said it was right to return the head to New Zealand while Michelle Hippolite, co-Director of Te Papa National Museum of New Zealand, said heads were cut off as a reminder of tribal battles.
Courtesy S.Varea/AFT/3DArts
Go to next video: Islanders' bones to be returned