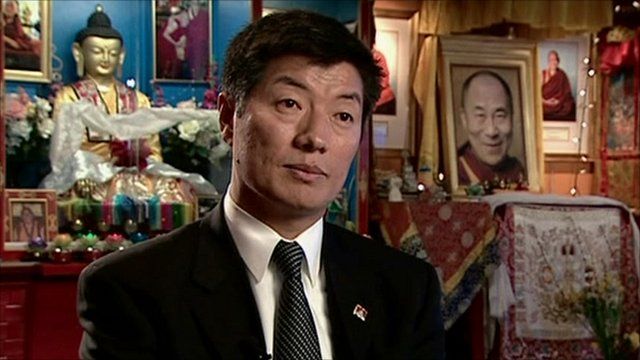 Video
Lobsang Sangay set to be Tibet's political leader
Tibetans in exile have elected a new political leader. It is expected that the winner to be announced on Wednesday will be Lobsang Sangay, an academic who has spent the past 15 years at Harvard University.
Following elections in March, Mr Sangay emerged as the surprise front-runner to become Kalon Tripa - a position often referred to as "prime minister" of a "Tibetan government-in-exile" headed by the Dalai Lama.
Mr Sangay spoke to the BBC's Adam Brookes at the Kurukulla Buddhist Center in Medford, Massachussetts, about his hopes for a "genuine autonomy" for Tibet within the framework of the Chinese constitution.
Go to next video: Dalai Lama to devolve political role