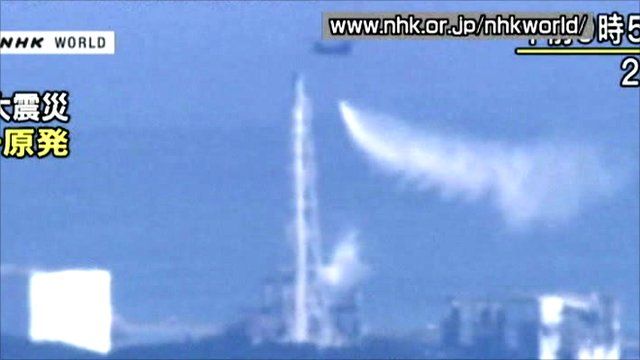 Video
Japan earthquake: Water dropped on Japan nuclear reactors
Japan says it is stepping up efforts to cool reactors at the tsunami-stricken Fukushima Daiichi nuclear plant, as army helicopters dumped tonnes of water to try to prevent a meltdown of fuel rods.
Japan's military CH-47 Chinook helicopters began spraying tonnes of water on reactors three and four at Fukushima, 220km (137 miles) from Tokyo, at 0948 local time (0048 GMT), officials said.
The aircraft dumped four loads before leaving the site in order to minimise the crews' exposure to radiation.
On Wednesday, the helicopters were forced to abort a similar operation amid concerns over high radiation levels.
Professor Andrew Sherry, director of the Dalton Nuclear Institute at the University of Manchester, explained why the measures were being taken.
Go to next video: Attempts to cool Japan nuclear reactors